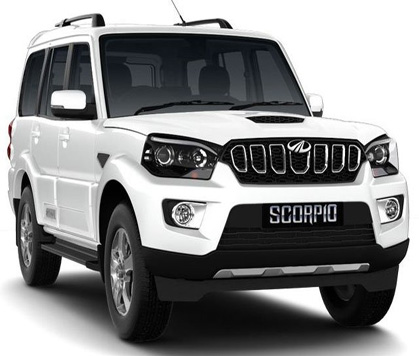 The Mahindra Scorpio is a long-standing, incredibly well-liked model in the Indian auto industry. Experienced drivers, auto review experts, and online portals all praise the Mahindra Scorpio, and consumers are simply unwilling to let it go. The peace of mind it offers is one of the main reasons the Mahindra Scorpio self-driving car has been such a huge success in India. The ease of driving, mileage, safety, and adaptability for short or long drives are all important components of the peace of mind needed from a self-drive car rental vehicle. For those looking to rent a self-drive car in Punjab, the Mahindra Scorpio is another name for dependability and comfort. Nearly all of the features found in a typical SUV are present in this gorgeous-looking compact SUV. It is also a comfortable self-drive car for long road trips thanks to the proportionately balanced design. A great pickup is essential for driving a car on Indian roads, and the self-drive Mahindra Scorpio car drivers can rest assured that it has it. The car is easy to maneuver on a variety of hills and terrains, and you won't get tired. The self-driving Mahindra Scorpio car is a safe bet whether you're traveling within Punjab or outside of it. Similar to this, whether you want the self-driving Mahindra Scorpio in the diesel or petrol variant, Mahindra Scorpio is guaranteed to impress.
Motives for using Punjab Self Drive Car Self Drive Car Rental Service to rent Self Drive Mahindra Scorpio vehicles
• Even a vehicle as impressive as the Mahindra Scorpio is not something everyone wants to purchase, especially when Punjab Self Drive Car can rent it.
• Thanks to the quick access points for booking through Punjab Self Drive Car's user-friendly website or App, selecting a Self Drive Mahindra Scorpio Car Rental is now even simpler and more affordable.
• Renting a self-drive vehicle is always less expensive than hiring a taxi with a driver.